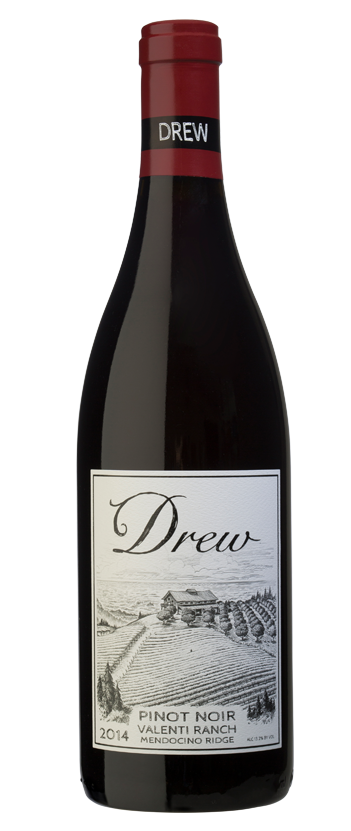 Six miles from the Pacific on an east facing ridge at 1,200-1,350 feet, the Valenti Ranch produces distinctive character from the Mendocino Ridge. The constant maritime winds coupled with thin marginal soils lends itself to smaller berry size and naturally lower yields. Sometimes painfully low. This translates into greater intensity at lower sugar levels and firm acid structure. We like this, in fact, we count on it. 2014 gave us all this and more. When we think of the Valenti Ranch Pinot Noir we think of savory red raspberry with dried herbs and forest mushroom and conifer notes with a distinct vein of iron mineral character. This wine doesn't often show us everything in the beginning but begins to unfold over time, layer by layer.
Elevation: 1200-1350 ft
Slope: 10%
Soils: Oceanic origin/ Ornbaun Series
Clone: 67% 667, 33% 115
Oak: 30%New French
Fermentation: 12% Whole Cluster , 100% Native Yeast
Drink 2017-2030 Alc 13.2 %
$48 / 13.2% Alc.
Join the Mailing List